Morris Saffer
In 2015, while being honoured with a Lifetime Achievement Award by the Retail Council of Canada's (RCC) Marketing Division, Morris was referred to as "possibly the most interesting man in the world". Morris is a retail marketing icon and his career's work has been referred to as legendary by his peers. He has spoken in front of thousands throughout his 50+ year career.
While at Harvard, Morris Saffer published his pioneering philosophy 'The Store is a Brand' and based on this strategic approach, Morris founded Saffer Advertising, the first advertising agency specializing in retailing. At its peak, Saffer's clients in Canada, the U.S., and Latin America had combined annual sales of over $50 Billion. Saffer Advertising was behind some very famous slogans including "Black's is Photography" and "Home of the Handyman".
In addition to his Lifetime Achievement Award (RCC), Morris is in the American Retail Advertising Hall of Fame and was named 'Marketer of the Decade' in the '90s. Morris also became a retailer himself in 2000, investing in and acting as CMO, of the seven-store David's Bridal, which he helped grow to 300 stores and a 25% share of the U.S. bridal market.
Morris passionately speaks on a number of topics, including:
1. Store Wars
The 'Star Wars of Retail' as stores battle for supremacy. Just like Star Wars has re-invented itself time and time again, Morris has consistently reinvented this talk. He discusses the competitive world of retail and what 'stores' are doing to compete and ultimately win. It's an opinionated, passionate keynote that will leave your audience thinking about how they too should compete.
2. The Cycle of Retailing
Despite all the dramatics about Amazon disruption, the reality is that it's just another rotation in the eternal 'Cycle of Retailing'. In this keynote, Morris speaks about why everything old is new again, the onus being on the retailer to adapt, the importance of understanding and using your customer data, and his belief that 'one customer, one company' is crucial to a retailer's success.
3. The Store is a Brand
Morris Saffer pioneered the 'Store is a Brand' philosophy, which states that the purpose of all retail communications is to build a consistent, rewarding relationship with the customer. This relationship is even more relevant in the new digital era where Branding begins Online. Retailers can only have one brand identity and appeal to one customer, regardless of channel. In this keynote, Morris will inspire and walk your audience through a philosophy created by him in the late '60s that still has relevance today.
---
Morris' speaking appearances include:
RAMA's* Retail Advertising Conference (RAC) – as Chairman, Morris spoke every year in front of 1,500+ people
RCC's Lifetime Achievement Award – thank you speech (2015)
Retail Advertising Club of Canada – annually Morris presented the best of the Chicago-based RAC
Home Hardware Buying Shows
Home Hardware Dealer Conventions – Speech topic: The Power of the Dealer– 1,000+ people in attendance
Home Hardware District Meetings
DeGroote School of Business (McMaster University)
*RAMA - Retail Advertising & Marketing Association (Chicago-based)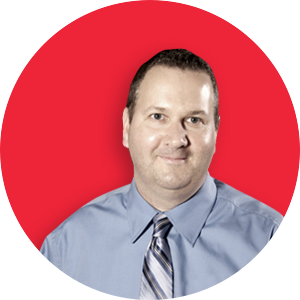 QUESTIONS?
To discuss having Morris Saffer at your next event, convention, or meeting, please contact Richard Hill at – RHill@Saffer.ca.